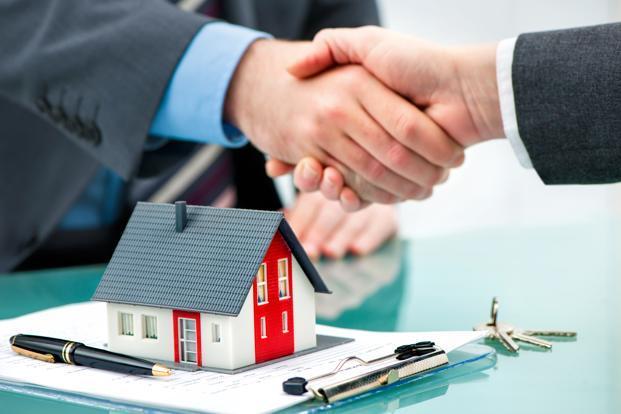 Discover how easy it can be to achieve your property goals – with our help, no matter what you are aiming to:
Buy your first home
Invest in property
Refinance existing loans
Save with debt consolidation
We make it easy for you:
We listen to your needs.
We sort through hundreds of home loan products using sophisticated software.
Our loan solutions are tailored to your goals
We speak in plain English so that you know which loans we recommend and why.
Our service comes at no cost to you
We get paid the same commission regardless of which home loan you choose, as long as it's a residential home loan with one of the Lenders on our panel. This ensures we're focused on the right outcome for you.
Explain the various features of home loan products.
Explain how to extract equity from the existing property and use it as a deposit or shortfall funds for the new purchase.
Explain the deposit required and shortfall you have to come up with to complete the purchase of your first property.
Explain the stamp duty cost and other home buying costs involved.
Explain whether the Lenders mortgage insurance will favour or disadvantage us during the purchase of a new home loan.
Explain how the rental yield plays a role in your borrowing power.
We can also demonstrate on your savings that you can make if all the debts have been consolidated and help you to accomplish the same.
We compare the various products available in the market and present the best options to you that would suit your current financial requirement.
Letting you know how much you can save in each product, repayments made and the features available for each of them.
Demonstrate the savings that you can make on the lump sum payments made towards your home loan purchase or how the loan term can be reduced by making extra payments every month.
Explaining you the overall home buying process and the time frame from the start until the settlement of the property based on the lender and the product chosen.
Offer you with some tips to retain your credit reporting in good shape and if required can also assist to resolve any defaults in your credit files.
We have access to most of the lenders, and over a hundred mortgage products.Whether you are a first home buyer, investor or self-employed, we can assist.Got home loan questions? We are just a phone call away. As experienced home loan experts, we can point you in the right direction. A mortgage is one of the biggest decisions you will make in your life. Contact Accord Financial Group today.
We had a really good experience refinancing our Mortgage with the help from Accord Financial Group. The staffs at Accord Financial Group are extremely knowledgeable and accessible through the whole process. Their level of professionalism was outstanding and they made an otherwise daunting task change very smoothly. We would not hesitate to recommended their service."
Thanks
Quick, efficient, and very thorough service from an honest smart working professionals. If you are looking for a stress free mortgage process, then look no further than Accord Financial Group. After having a bad experience with our own bank, we turned to Accord Financial Group and they successfully refinanced our home loan and we are now writing this review for the 'Grade A' service we had enjoyed and maximum professionalism experienced. We highly recommend Accord Financial Group for any of your mortgage needs may be for new homes or refinance.
Thank you Accord Financial Group – You deserve this!
I am an investor in properties and currently was finding the Banks rather difficult to give me the finance I was looking for, till I contacted Accord Financial Group. They got me a very competitive interest rate that was better than the rate I was paying till then. I have now switched all my loans and am saving a tidy sum every month. Also I thank the staffs at Accord Financial Group for their professional and personal attention in making life that much easier for me. I will definitely recommend them to anyone. Thank you Accord Financial Group for being there when I needed you and making life so much easier.
I have used Accord Financial Group's service previously and am a repeat customer. I commend their professionalism and manner in dealing with matters of utmost importance to me and my family. They provided right advice with appropriate options to choose from. I have certainly saved a lot in adopting their services. I have no hesitation is recommending Accord Financial Group for their financial services to anyone.
It is with great pleasure that Claudio and I wish to personally express our appreciation and gratitude to Accord Financial Group in helping us achieve our recent home loan. Without hesitation we would and wilfully recommend the services to those who are looking for assistance with finance. Your professionalism, expertise and service is undoubtedly of the highest standard that is not only diligently prompt but provided us with a hassle free process and we cannot thank-you enough
Recently I switched my Home loan from ING Direct to ANZ through "ACCORD FINANCIAL GROUP" as I was paying high interest on my home loan. They helped me in all ways to refinance my home loan. Even some times I called them in odd hours about my doubts regarding refinancing and they were very polite, explained the things and clarify my doubts. Their service was wonderful and I strongly recommend them to my friends who want to refinance their home loan. This is my personal testimony with 'ACCORD FINANCIAL GROUP
Recently I made the decision to purchase another investment property and through one of my friends I contacted Accord Financial Group. I am very glad that I contacted them. They were open, honest and pro-active throughout the entire process and made us feel confident and comfortable relying on them. Thanks again Accord Financial Group for getting us over the line and doing so in such a friendly and efficient manner. Would definitely refer anyone onto Accord Financial.
From the first moment we contacted Accord Financial Group the service they have provided us has been very friendly and professional. They made the whole process for our home loan, from start to finish extremely smooth and easy for us, and I believe we have built a wonderful relationship in the process. I would highly recommend using as we will be in the near future when we need.
If you are looking for prompt professional service and genuine financial assistance look no further than Accord Financial Group. I am pleased with the prompt courteous service they offered and continue to deliver to us. Cheers guys